Bathed in tranquil shades of blue, this two story home in River's Bend, West Fargo caters to fun, family, and entertainment from the in-home golf simulator to the ballet studio. Relax. Play. Repeat.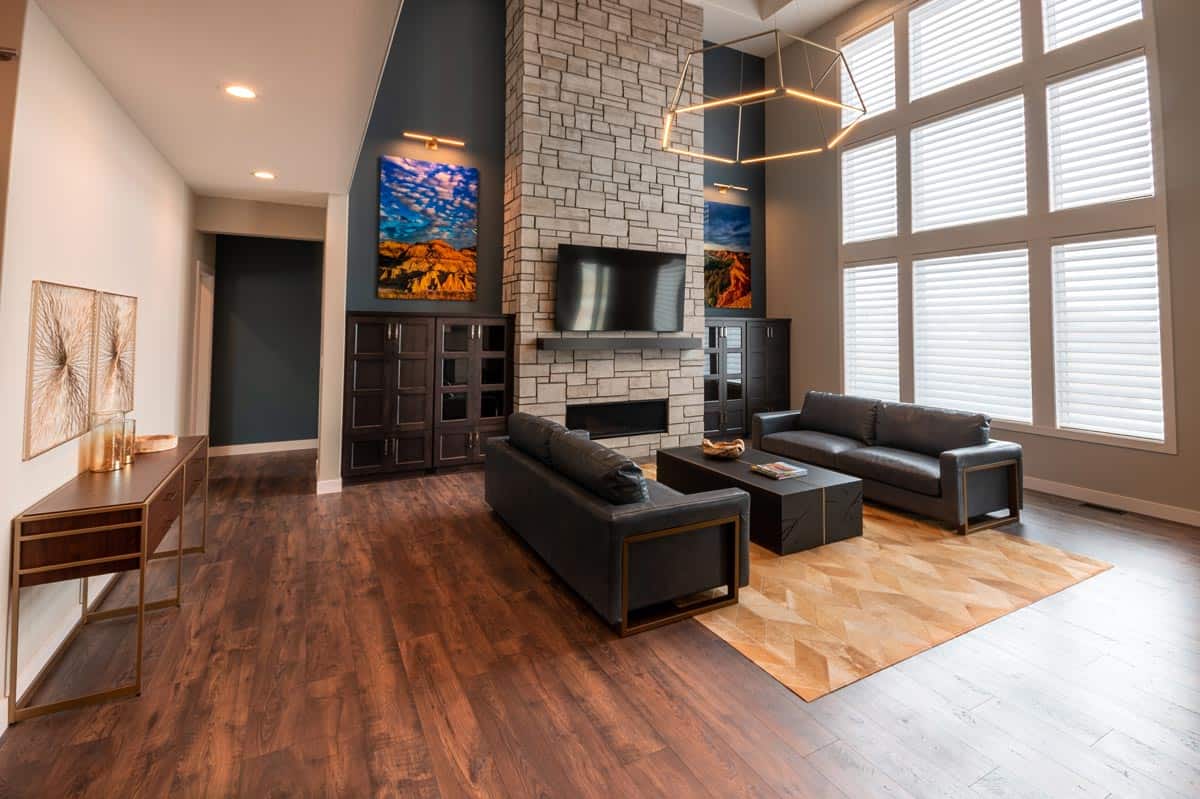 Maximizing the lakeside view was important in this build, and the great room's two-story window wall didn't disappoint! With views from every room and every angle, the lake can be appreciated both inside and outside the home. Built for family and a crowd, the large kitchen caters to togetherness, family time and memories in the making.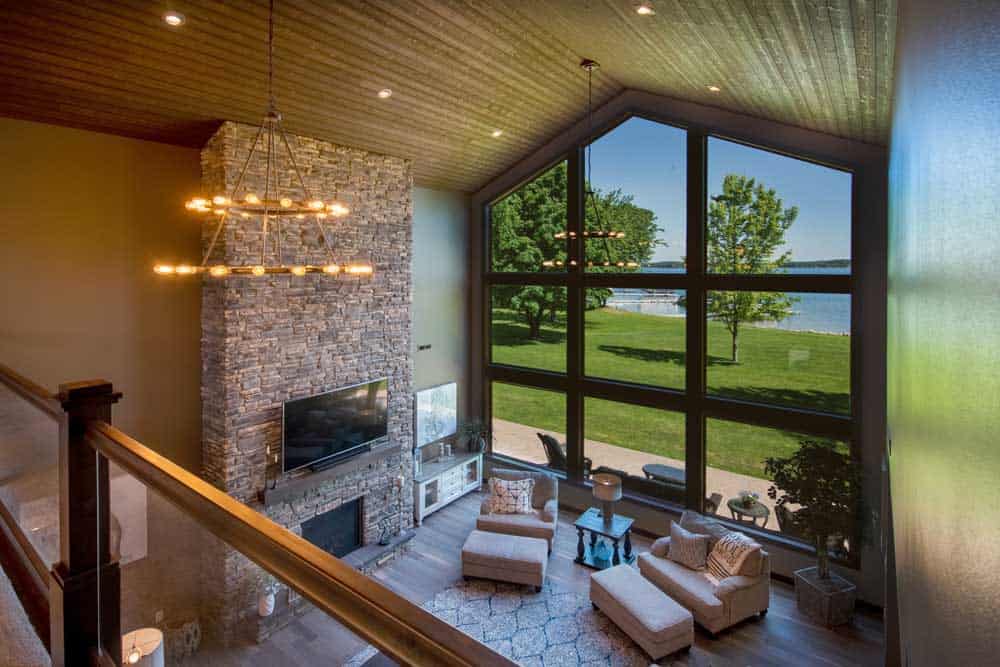 Bright whites and warm woods contrast dramatic blacks in this modern farmhouse design. Big on detail and style throughout, the open floor plan features spectacular soaring windows for maximum natural light.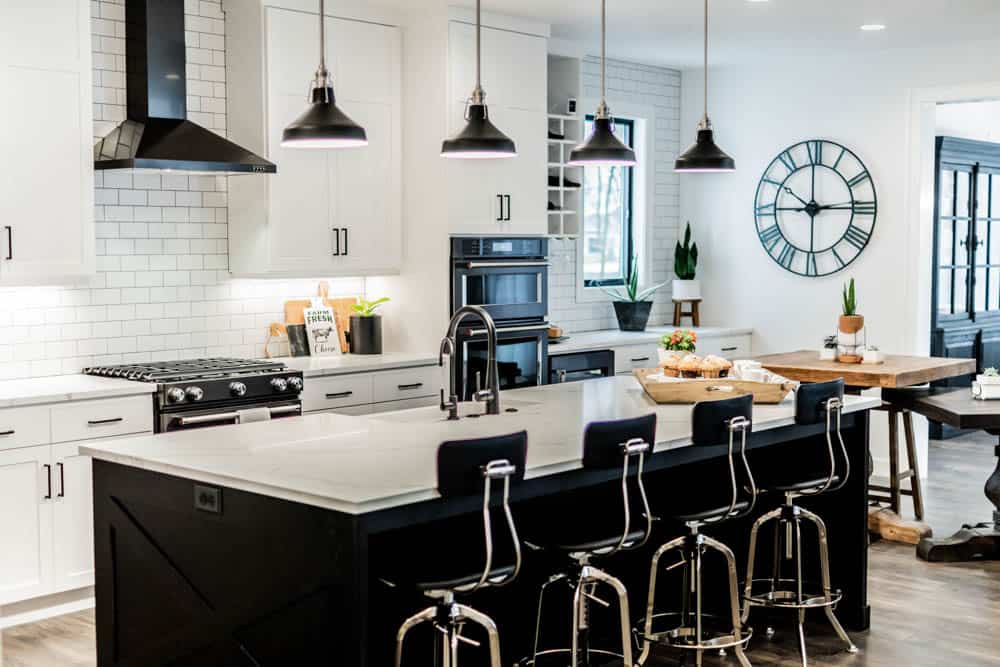 Magnificent indoors and out, this home design features all the comforts on your list, plus a sunroom to bring the outside in.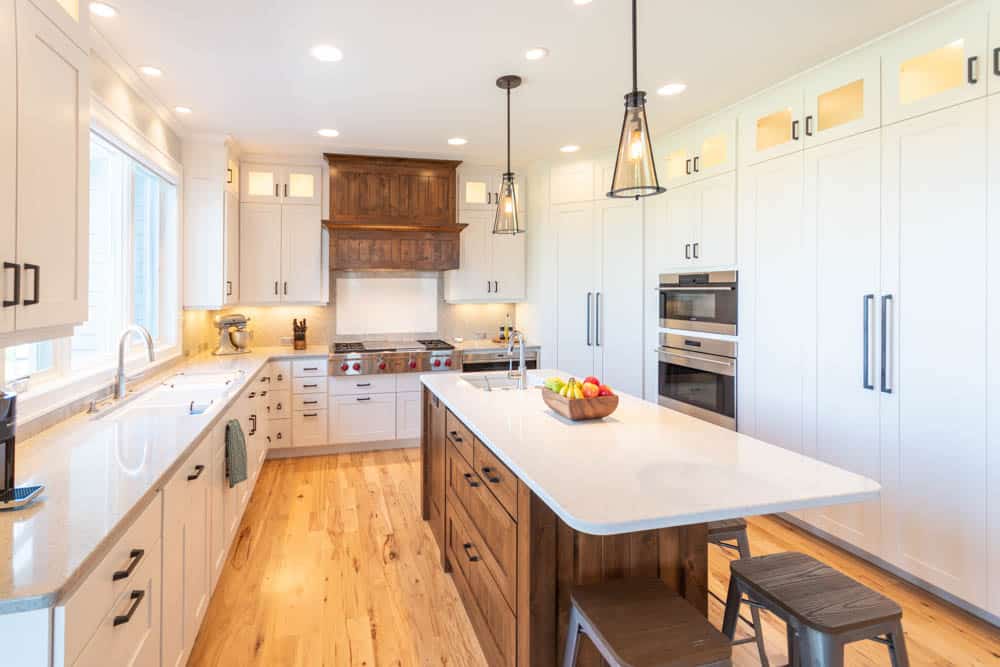 Traditional meets the treetops in this luxurious lakeside home. A neutral color palette lets the natural beauty of the lakeside surroundings shine, while organic wood and stone finishes bring the outdoors in.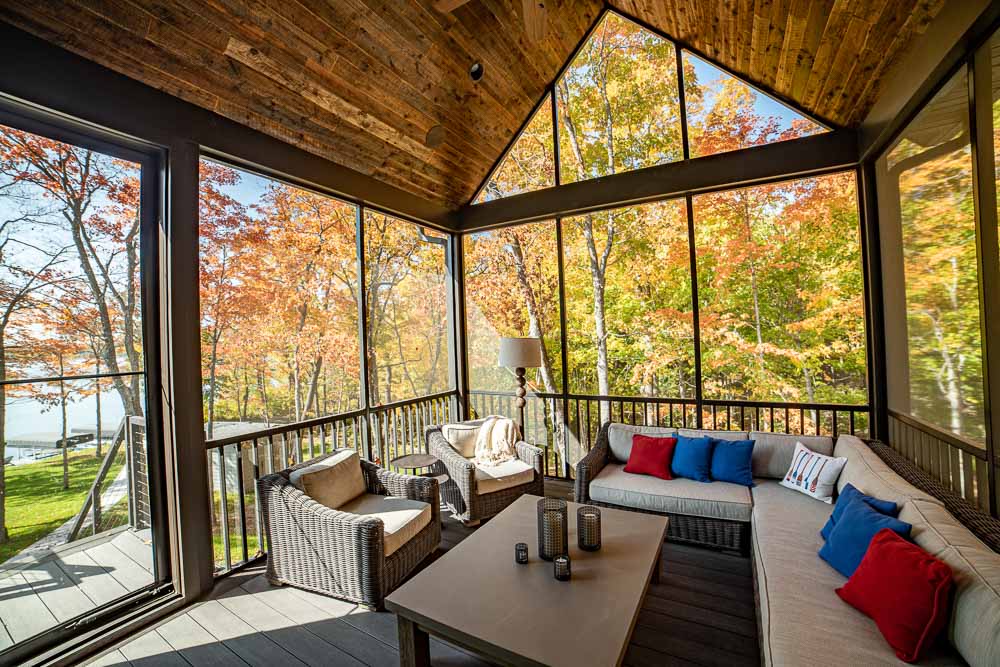 Perfect for entertaining, this home's flow transitions seamlessly from inside to outside, lower level to main. Don't forget the ultimate garage! Modern finishes provide just the right amount of glam to this family home that's ready to party.