Family Planning
Lake life is a gift in our area. From water sports and yard games, to ghost stories and bonfires, the ability to connect and relax abound. This is an escape lake property owners want to share with their family and friends, and the reason why we see a trend in home builds that cater to several generations.  Dietrich Homes has been through this process and believe there are six areas to consider as you put thought and planning into creating your personal late retreat that's – hopefully – enjoyed by many others for years to come.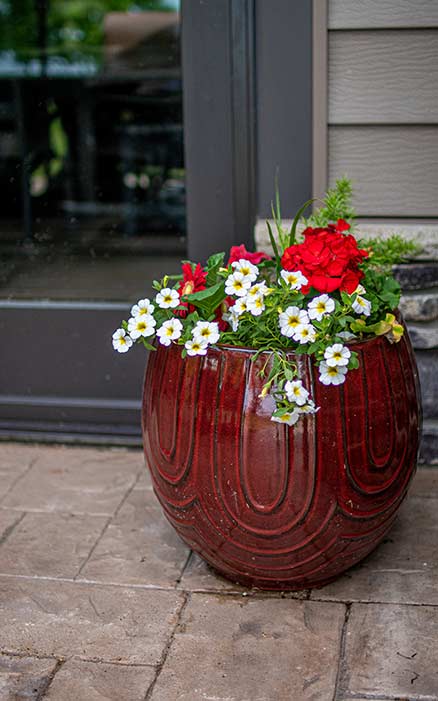 More than in a typical home, a lake home is designed for comfortable guest accommodations. Personal space is a plus for guests and homeowners alike. Guest suites provide a getaway as well as a private bathroom and space for cribs and toddler beds.
Togetherness is the name of the game at the lake. Breakfasts, dinners, board games and cocktails are enjoyed as a group. Keep in mind transitional spaces that can be combined to accommodate groups multiple times a day. Great rooms are perfect here. This space with distinct areas for lounging, eating and prep work functions perfectly for a gathering of 20 and feels intimate for a family of four.
We've always said the kitchen is the heart of a home, and this is no different at the lake. Open kitchens allow cooks stay engaged in the fun while preparing and cleaning up after a meal. A kitchen island has many roles at the lake, perfect for food prep, serving, eating and socializing.
Let's not forget about the star of the show – the lake. Positioning windows and outdoor seating areas that maximize your view and accessibility to the lake is a must. When landscaping, be sure to pay attention to the height of your plantings at maturity. Also, know the plant hardiness zone for your lake property to ensure your selections can stand up to winter's harsh conditions.  
There is a lot to do at the lake, and all this activity can become overwhelming for little swimmers. Plan a space where kids can pull away from the action to take a break, rest, watch movies or read a book. You'll all be happy you did.
You're at the lake: Your place meant for time to relax, not cleaning up. But it's hard to relax in a cluttered space. Consider installing ample storage space in your lake home. Even if it's at the expense of sacrificing some of your living space. Items are more accessible, and clean up is faster with specified storage. Think vacuum cleaners, crock pots and warehouse shopping.
Want more? Sign up for our style guides, design tips, and photos of our home remodel and construction projects.